How to Choose Kitchen Vent Fan
I really hate the loud of your kitchen vent fan, would you? Yes, I know, you will say the nose only come from the cooking time, but are there many well-worked vent fans here, the answer is yes. I need a fan that not only has the ability of exhausting air to outside with less noise, but it transform the ordinary kitchen into something extraordinary. So, how to choose this type of vent fan in the market with full with products and info, here is a brief guide to help you.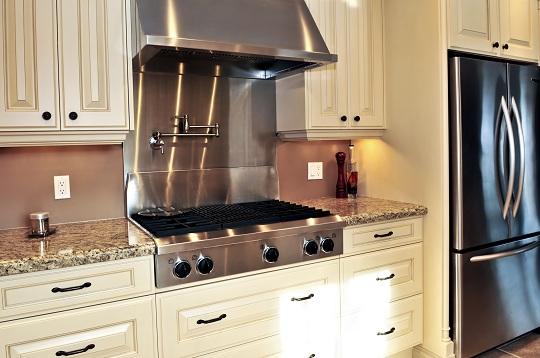 Air Flow:
It's important to choose a high quality vent fan with excellently doing the job. Therefore, make sure you choose the right air flow as it's the core component, which decide the volume of exhausts air, including pollutants, excess heat. There are kind types of vent fans, they are rated by cubic feet per minute (CFM).
Noise Level:
The reason why I need a new vent fan is the noise. In rule, the sound level depends on the product runs at the highest fan speed. Just like the CFM, the lower the number, the quitter the fan. The noise is increasing along with the speed of vent fan. Double speed means two times in the noise.
Easy-to-clean:
Cleaning the vent fan is another annoyed and difficult thing in the kitchen. You should pick up vent fan with smooth surface and attached bottom that make it easy to move and clean.
Venting:
Choosing the proper sized pipe with high quality material and appropriate length is also important. Avoid the baffle on the outside of the export should be prevent insects, rain and cold to get into your room.
Style and Light
As I said, the vent fan is part of the decor in your kitchen, so choose the hood with the stylish design and color match your kitchen color. To save bills, the light of vent fan should be energy- efficient ones.